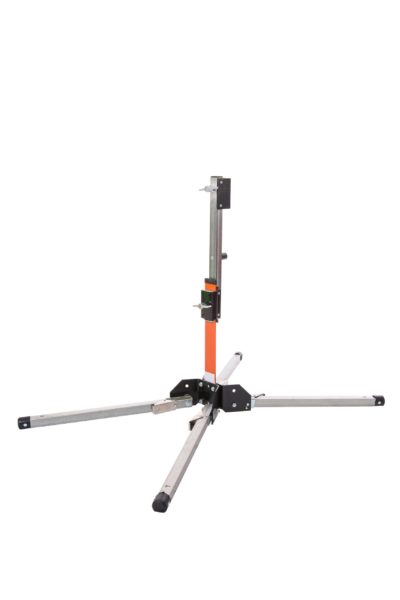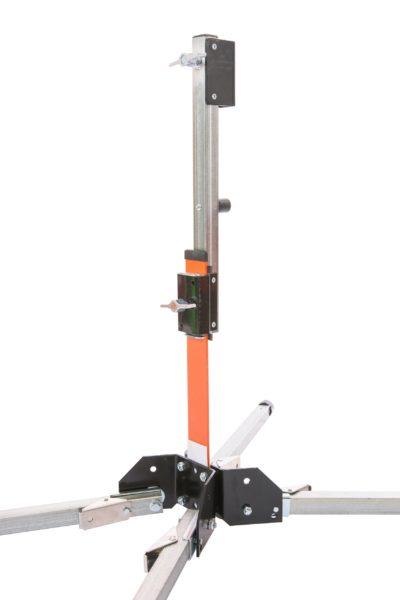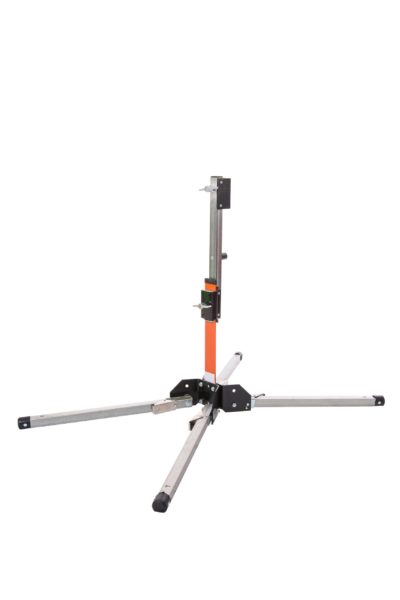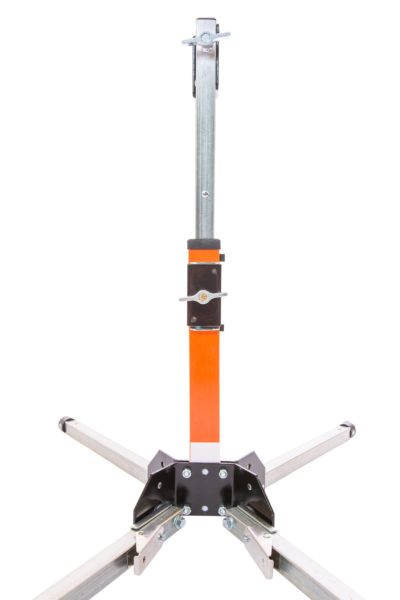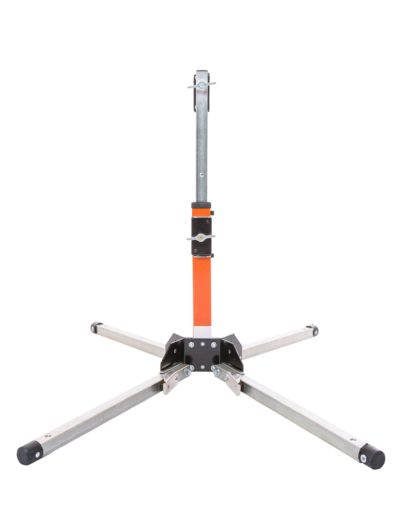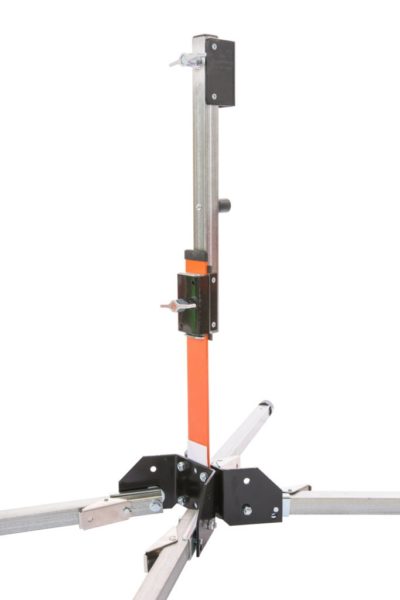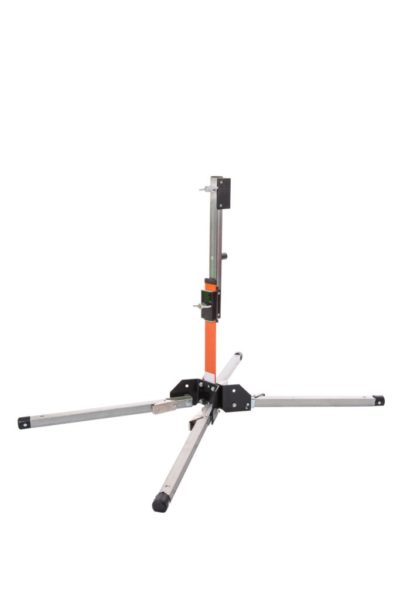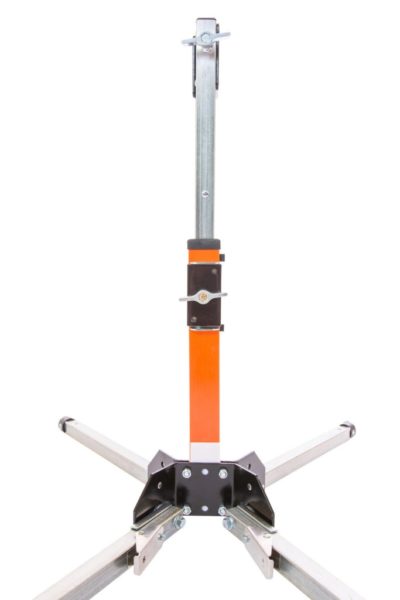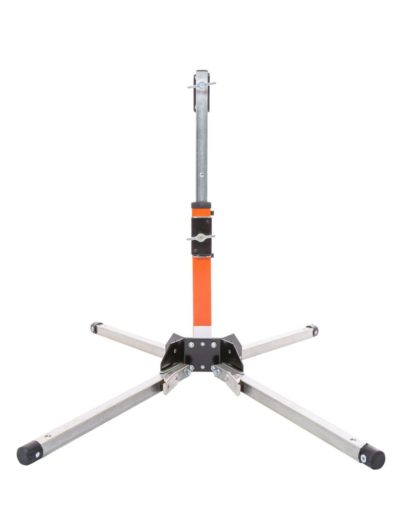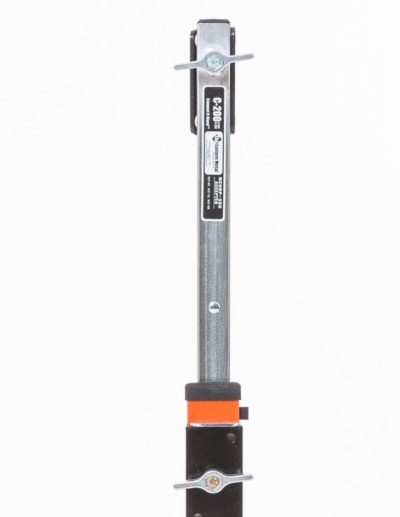 Apex Flex Compact Sign Stand Leaf Spring
Description
Brand
Additional information
Apex Aluminum
Description
Apex Leaf Spring Compact Sign Stand
Apex Leaf Spring Compact Sign Stand
Adjustable fiberglass leaf-spring provides optimal wind-deflection in all conditions and will not fatigue or break during normal use.
Galvanized steel legs offer maximum resistance to rust and corrosion. The 3-position, 2-piece telescoping legs adjust for maximum stability on uneven terrain and road shoulders.
Legs available in Short (38" extended) -or- Long (50" extended).
C-200 Stands are available with a T-Pin, Direct-Drive™ or Kick-Lever™ leg-release system.
Roll-Up Signs attach to the C-200 Series Stands with a Spin-Handle™ which are universal and function with ALL Roll-Up Signs.
C-200 Series Stands are NCHRP-350 Accepted for use with ALL Roll-Up Signs. WZ-07, WZ-13, WZ-56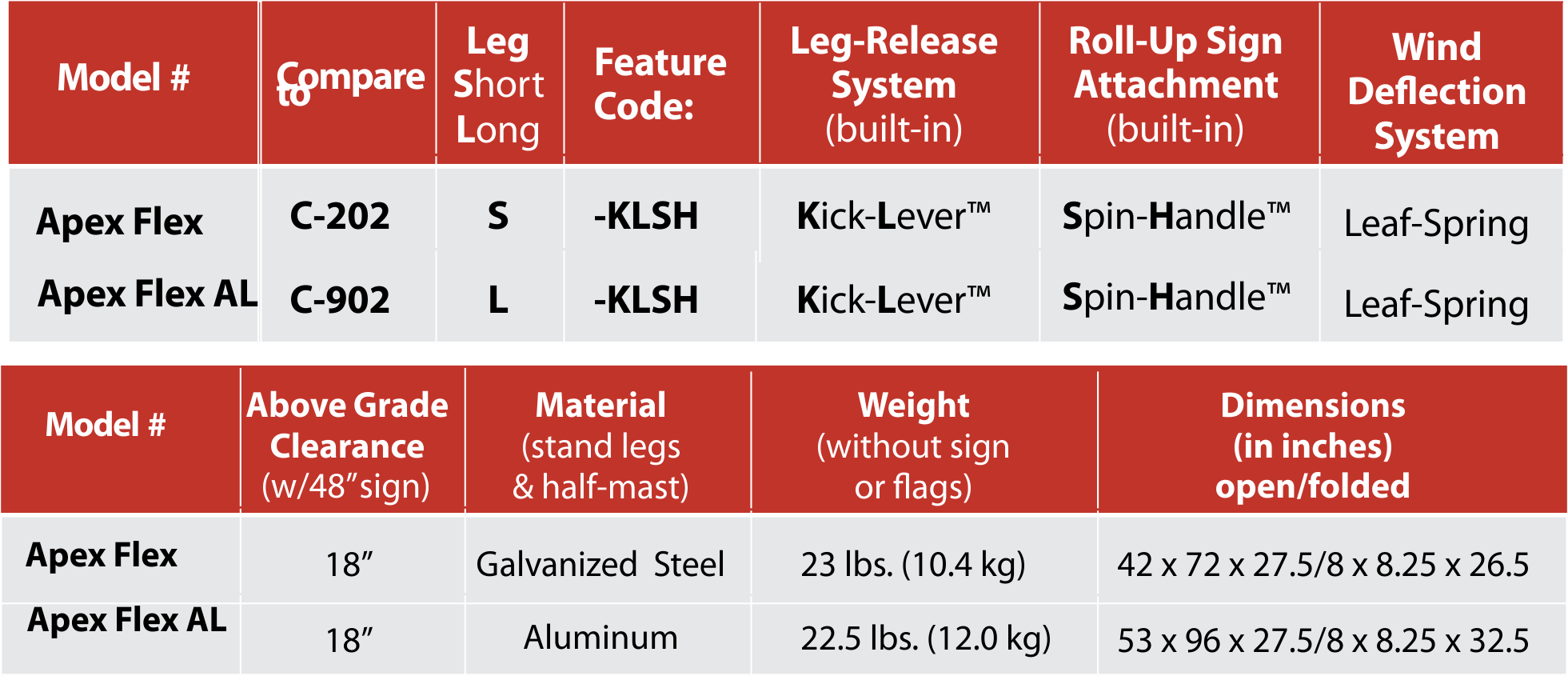 Brand
Eastern Metal Signs and Safety
Eastern Metal Signs and Safety
Additional information
| | |
| --- | --- |
| Weight | N/A |
| Dimensions | N/A |
| Sign Stand Leg Material | |
| Sign Stand Sign Type | |
Apex AL -Aluminum Series Stands are available with a C-601 standard base or a C-602 heavy duty, larger base.
Aluminum legs offer maximum resistance to rust and corrosion and are lighter weight compared to Apex Galvanized Steel legs.
The 2-position, 2-piece telescoping legs adjust for stability on uneven terrain and road shoulders.
Legs available in Short (38" extended) -or- Long (50" extended).
Apex Aluminum Series Stands™ are available with a T-Pin, Direct-Drive™ or Kick-Lever™ leg-release system.
Roll-Up Signs attach to the Apex Aluminum Series Stands with a Spin-Handle™ or Quik-Attach™ lever.
Apex Aluminum Series Spin-Handle™ and Quik-Attach™ systems are universal and function with ALL C-Signs™ and any other Roll-Up Sign with a vertical batten.
Apex Aluminum Series is NCHRP-350 Accepted for use with ALL Roll-Up Signs. WZ-07, WZ-13, WZ-56