Eastern Metal Signs & Safety's Roll-Up signs
EMS
[fusion_builder_container hundred_percent="no" equal_height_columns="no" menu_anchor="" hide_on_mobile="small-visibility,medium-visibility,large-visibility" class="" id="" background_color="" background_image="" background_position="center center" background_repeat="no-repeat" fade="no" background_parallax="none" parallax_speed="0.3″ video_mp4="" video_webm="" video_ogv="" video_url="" video_aspect_ratio="16:9″ video_loop="yes" video_mute="yes" overlay_color="" video_preview_image="" border_size="" border_color="" border_style="solid" padding_top="" padding_bottom="" padding_left="" padding_right=""][fusion_builder_row][fusion_builder_column type="1_1″ layout="1_1″ background_position="left top" background_color="" border_size="" border_color="" border_style="solid" border_position="all" spacing="yes" background_image="" background_repeat="no-repeat" padding_top="" padding_right="" padding_bottom="" padding_left="" margin_top="0px" margin_bottom="0px" class="" id="" animation_type="" animation_speed="0.3″ animation_direction="left" hide_on_mobile="small-visibility,medium-visibility,large-visibility" center_content="no" last="no" min_height="" hover_type="none" link=""][fusion_text]
SBP/RVP Eastern Metal Signs & Safety's Roll-Up signs are professionally screen or digitally printed, on various retro-
reflective and non-reflective materials to ensure maximum visibility in all conditions and uses (telecommunications,
power utilities, landscapers, etc). Our signs are constructed with two orange fiberglass battens/ribs that crisscross the back and provide stability for the sign itself. Battens/ribs can then be secured in a variety of different ways. We feature our proprietary Lock-Pocket™ system, as well as sewn and half or whole Lexan pockets. They can be used with a variety of stands that we also manufacture.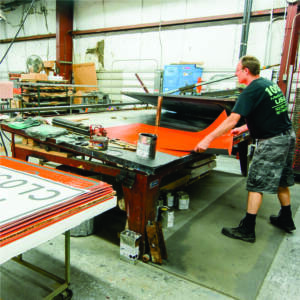 • Full range of sizes and materials available
• Meets MUTCD requirements
• Full range of legends, plus custom legends upon request
• Made of high-quality retro-reflective and non-reflective
materials
• Various pocket choices specific to your project
• Proudly constructed in America
Always check with local or state agencies to ensure accurate reflectivity, color,
Types of reflective material

Roll-Up


Warning Signs Roll-Up Types
Standard Rll-Up Warning Signs™
are the most versatile choice. Equipped with standard batten-sets, they are best used with a "traditional" roll-up sign holder (found on USA-SIGN® E-Series and X-Series stands, and other manufacturers' equivalents).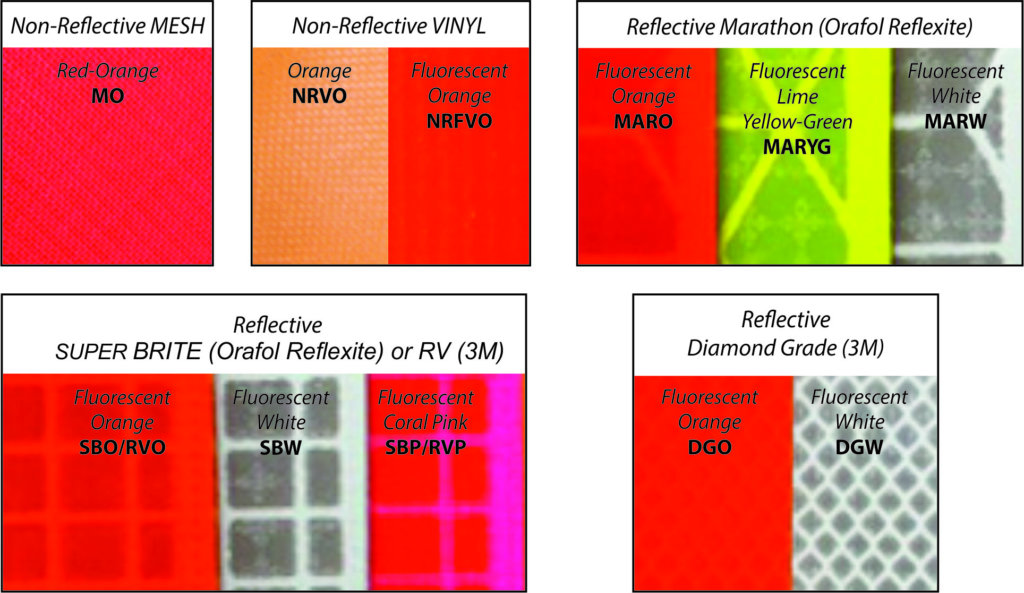 Roll-Up C-Signs™ were specifically engineered for use on C-Series Compact Stands™ With a sturdier vertical batten,
C-Signs™ allow for optimal wind deflection when. mounted on the "Half-Mast" of our fiberglass leaf-spring Compact C-Stands™ (or on another manufacturer's equivalent).
POCKET OPTIONS
All pocket types [below] are available on Standard Roll-Up Warning Signs™ and C-Signs™. Our signature LOCK-Pockets™
slide open and closed to eliminate the need to bend or bow the battens when inserting or removing them from the pocket.
[/fusion_text][/fusion_builder_column][/fusion_builder_row][/fusion_builder_container]