[f
| |   | ORALITE® Reflective Materials – Eastern Metal Signs and Safety are Authorized Distributors of ORAFOL Reflective Solutions and we offer significant savings as well as quantity discounts. |
| --- | --- | --- |
ORALITE® Reflective Materials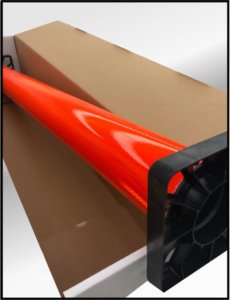 ORAFOL is one of the world's leading manufacturers of reflective materials.  ORALITE® Reflective Materials are used for all types of application where safety and visibility in low light conditions are of vital importance.
The materials from ORAFOL include relevant grades of reflectivity.  Prismatic and glass bead products are available and are sold under the ORALITE® brand. As well as come with approvals international and national specifications.  Markets include traffic control, vehicle conspicuity as well as personal safety.
ORALITE® Oralite Reflective Materials are the preferred choice by end-users worldwide.  As a result, the reflective materials and ORAFOL above all else are saving lives every day. In other words, being seen is being safe. Eastern Metal Signs and Safety understands the importance of this. As such, we provide a full range of other safety devices and products that can reduce the dangers found.
We work to put safety in the work zone, and as such, we do our best to provide the highest quality materials for all projects that provide visibility in the work zone.
---
---
 

 ORALITE® Reflective Materials are ideal for these industries but not limited to:

Signs and Barricades,  Flexible Signs and Delineators, Containers and Dumpsters, Agriculture Emergency Response, Rail, School Bus, Truck and Trailer, FireUtility/Work Zone, Maritime Safety Incident Management Sheeting.

We will work with you to find a solution to your specific material needs. Call for quotes or consultation with an expert.

[/fusion_content_box][/fusion_content_boxes][fusion_modal_text_link name="" class="" id=""]