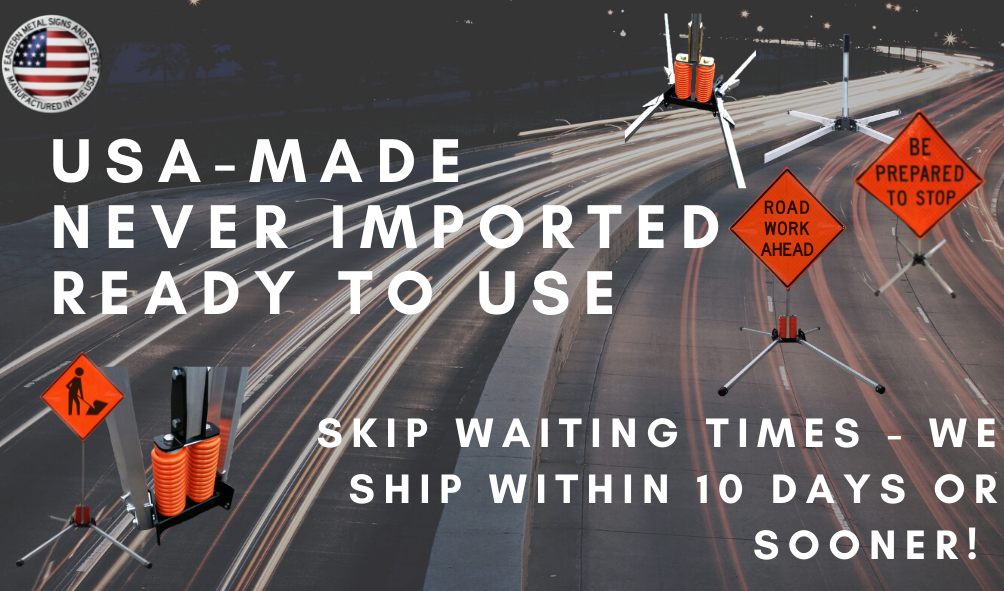 Don't let long shipping and lead times get you down.
WE ARE HERE!
With lead times being pushed back months on crucial products and materials, Eastern Metal Signs & Safety is committed to providing you with these products at a much shorter time period.
All of our products are American-Made right inside our own NY and GA warehouses. We are consistently and efficiently shipping on time or better to all of our clients.
Since we've planned ahead for these supply chain interruptions, you also don't have to worry about us cutting corners on the products you order from our warehouses. We didn't have to rush to keep up with the demand, we already had supply set aside.
If you were a company or individual who is facing longer than normal shipping and handling times, please do not hesitate to ask that company for a refund and come to us for all of your sign stands, roll-ups, rigid, and other commercial and custom sign and safety needs.
DON'T BE STUCK WITHOUT THE PROPER SAFETY SIGNAGE IN THE FIELD!
---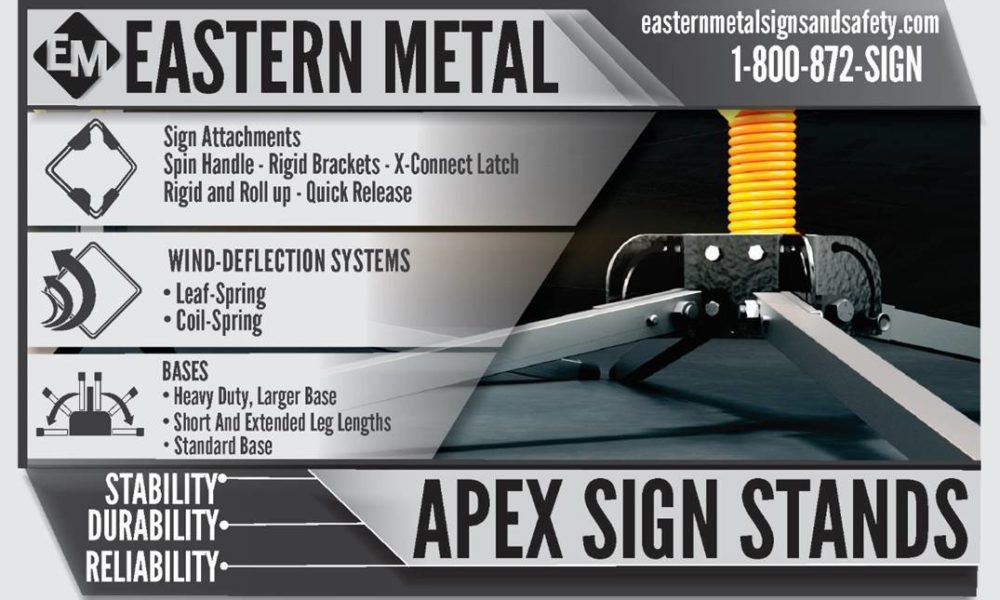 Remember!
These shortages are going to have a ripple effect when it comes to the quality of the sign stands that you obtain later on down the road. It might be immediately, or it might take a short or long time to happen, but unfortunately, it will.
Don't risk getting inferior or quickly assembled sign stands. Let Eastern Metal Signs & Safety provide the stands you require and the strength you need for your field work.
We are ALL in this together!