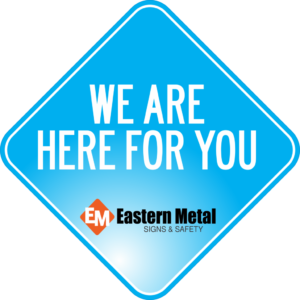 In light of recent events affecting our nation, Eastern Metal Signs & Safety would like to communicate that we are here for you as support for emergency needs and normal operation for those fighting for our traffic and pedestrian safety.
We thank all of our business's and partners for continuing to diligently protect the lives of those around us.
Now more than ever our jobs are some of the most important to contribute any amount of peace of mind.
Please allow us to be your team member in these times and we will do what needs to be done together. We are here for you.