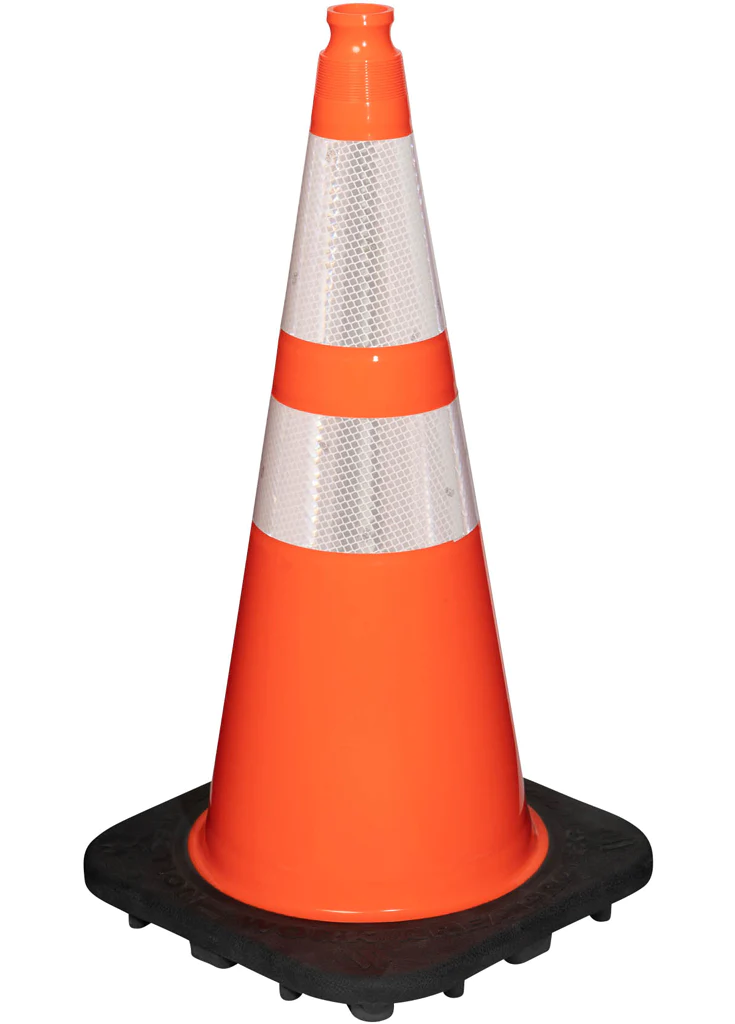 TRAFFIC CONES – Black Base Cones 
Introducing our technologically advanced, superior Black Base Cone™. Our Black Base Traffic Cone features grip technology for reduced slippage while handling, interior bands for quick release stacking, and recessed body for flush 3M HIP reflective collar placement. This fade-resistant black-and-orange traffic cone outperforms others with its Cold and Hot Temperature Formulation, which makes it the best fit for any climate. This traffic cone features a 16-lug base for additional support and reduced cracking during run-over incidents. The unique base of this black-and-orange traffic cone also improves surface friction to prevent skidding during placement.
The Black Base Cone™ creates a superior class of safety cones, designed for durability and made crash proof. The addition of the Black Base Cone™ rounds out our cone line of All Orange Cones™ and gives us a full range of diverse safety cone options. Shop now for your next project or job.
Buy Bulk Traffic Cones by the pallet and Save.
Full pallets are staged and ready to ship fast to your location.
Contact customer service to get a price quote.