ROADMAX Traffic Drum Product Data
ROADMAX 9100
Traffic drums are a versatile and effective way to manage and control traffic flow on roads and highways. These durable orange barrels are designed to withstand the rigors of daily use and provide clear, visible guidance to drivers.
Easy to set up and move, traffic drums are a safe and reliable solution for any construction or road maintenance project. Plus, they come in a bright orange color that is easy to spot and hard to miss. Protect your workers and improve traffic flow with traffic drums today.
Eastern Metal Signs and Safety offers Traffic Drums and Bases engineered to withstand the harshest traffic, construction and weather conditions. Because of their durability, they're very cost effective. They're also easy to set up and take down.
Specifications
Material:Impact-Resistant Polyethylene
Color: UV-Stabilized Highway Orange
Body Height: 36" (0.92 m)
Overall Height: 41.38" (1.05 m)
Weight: 8.0 LB (3.5 kg)
Minimum Diameter: 18" (46 cm)
Base Option: 22LB Tire Ring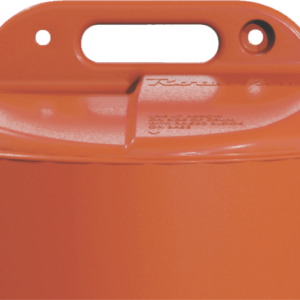 Features
Rounded ergonomic handle for easy access with a comfortable grip
Recessed reflective band tiers for long-lasting protection of sheeting
Four anti-rotation claws will keep drums facing traffic
Built-in sheeting edge protector guards against wear during stacking
Five-tier design for better visibility in heavy traffic
Double light mounts on handle for added convenience
Domed top sheds debris and water
Ribbed bottom lip for easy base attachment
Two-piece top & base design allows dragging without separation
Two-piece breakaway feature allows controlled separation on impact
UV-stabilized bright orange polyethylene protects from sun damage
Direct Download the Specs for Roadmax Traffic Drums: https://easternmetalsignsandsafety.com/wp-content/uploads/2023/03/roadmax_drum_specs.pdf
roadmax_drum_specs