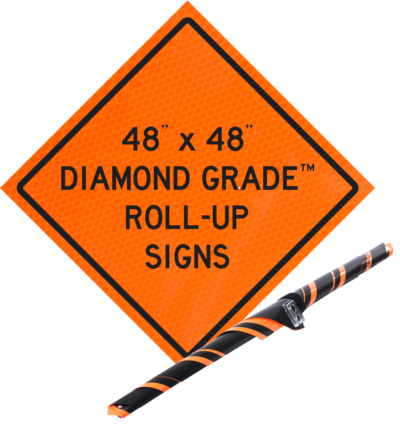 Roll-Up 48″ Diamond Grade™
Roll-Up 48″ Diamond Grade™
Roll-Up Signs 48″ Diamond Grade™  48″ Diamond Grade™ Fluorescent Orange Vinyl Roll-Up Sign
with Four (4) Lexan Corner Pockets
5/16″ x 1/4″ fiberglass battens (ribs).
Description
Brand
Additional information
Description
Roll-Up 48″ Diamond Grade™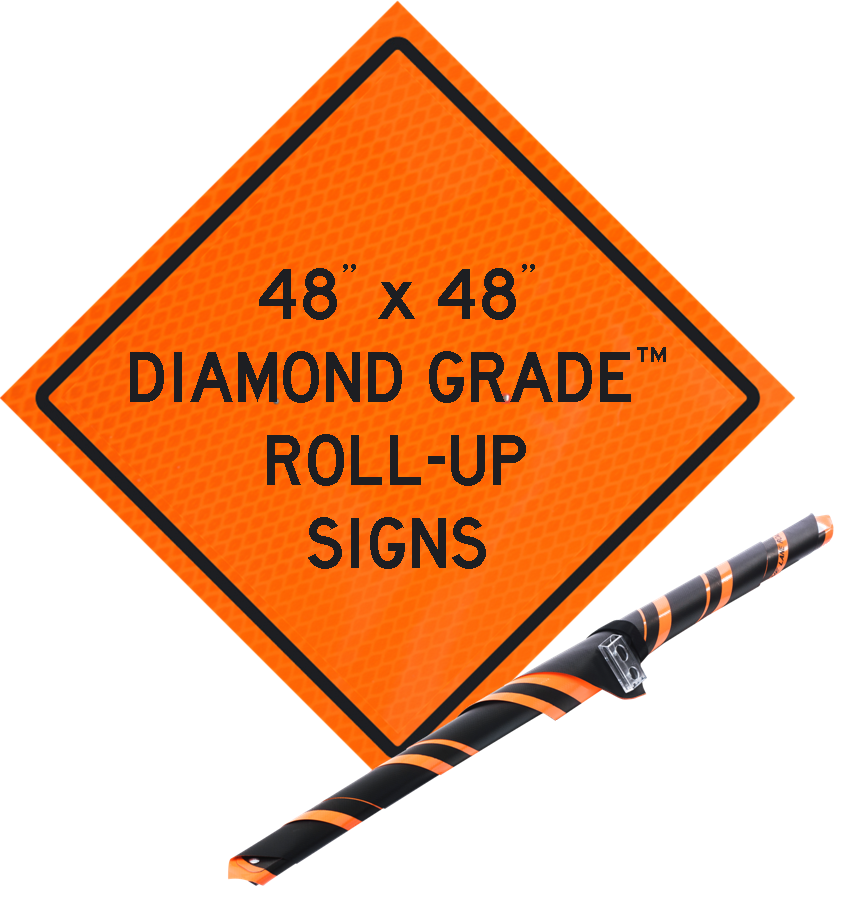 Roll-Up 48″ Diamond Grade™  Meets MUTCD specifications.
Made in America
Additional Pocket and Legend options are available.
Custom Legends are available. Please contact us so that we can assist you.
Eastern Metal Roll-Up signs offer industry-leading versatility and customizing.
• Reflective Vinyl retro-reflective standards provide an early, high-visible warning to motorists
and pedestrians to help prevent infringement into active areas.
• Polished fiberglass vertical batten is riveted to the Roll-Up Sign. This assures Eastern Metal
brand signs are "always ready" for "fast deployment" .
• Eastern Metal Roll-Up Warning Signs will fit on all Eastern Metal brand Sign Stands. They also fit other federally approved sign stands with matching batten and pocket setup.
• Our Roll-Up Warning Signs come in three basic varieties:
Each is available in a variety of reflective materials, shapes, and sizes.
is a full cube prismatic reflective sheeting, that returns 60% of the available light to vehicle drivers. IT about double what HIP reflective sheeting reflects. DG3 reflective sheeting meets the specifications of ASTM Type XI standard.
Roll up signs large size  and a lightweight and easy to store transport Fiberglass ribs blooming Corner pockets made of rugged polycarbonate for duration
Hook and loop for storage and riveted center All roll up signs are MUTCD and NCHRP-350 compliant
It is the most efficient retro-reflective prism design available. Designed for use on vertical traffic signs.
This film is an effective, wide-angle reflective of its placement on the substrate or the ultimate orientation. This helps return light to drivers from different viewing geometries.
Prismatic sheeting construction results in lines being present in the product
Brand
Eastern Metal Signs and Safety
Eastern Metal Signs and Safety
Additional information
| | |
| --- | --- |
| Weight | 6 lbs |
| Dimensions | N/A |