Eastern Metal Sign Stand Manufacturing Work Zone Sign Stands Over 75 Years in the Industry
We put work zone safety in the work zone. We manufacture our Sign Stands, Rigid & Roll-Up Signs, and Stop/Slow paddles right here in the US, and have been since 1947.
Our first temporary work zone sign stands  were invented and produced in the 1950s. We continually improve and perfect the designs to meet today's needs. Machined from high-grade aluminum or steel and assembled by hand, there is no question that these stands support our core value of safety built into every unit we produce..
Look for our signature orange springs on sign stands wherever you see road construction or utility work zones. They signify top-quality products that have been Made in the USA for over 70 years. If you don't see them, ask for them.
We also provide cones, drums, barricades, safety apparel, and much more to complete all of your safety equipment needs.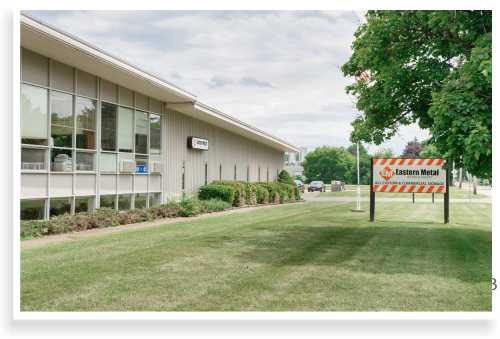 Work Zone Sign Stands are available, contact customer service for a quote or if you have general questions.

APEX Series Sign Stands deploy quickly and easily. Our multi-position leg system allows for flexibility even on the most uneven terrain. With additional attention to detail, all of our stands feature anti-skid foot pads giving you that extra peace of mind on-site.
The Eastern Metal Stands have several leg-release systems to best fit your team's needs (Kick-Lever, Direct-Drive, T-Pin). All of these are intuitive and easy-to-use.
Not only have we designed these stands for safety, but also considered you when the job is finished. They fold into an ergonomic, space-saving size for ease of transport because we understand that you take these into the field.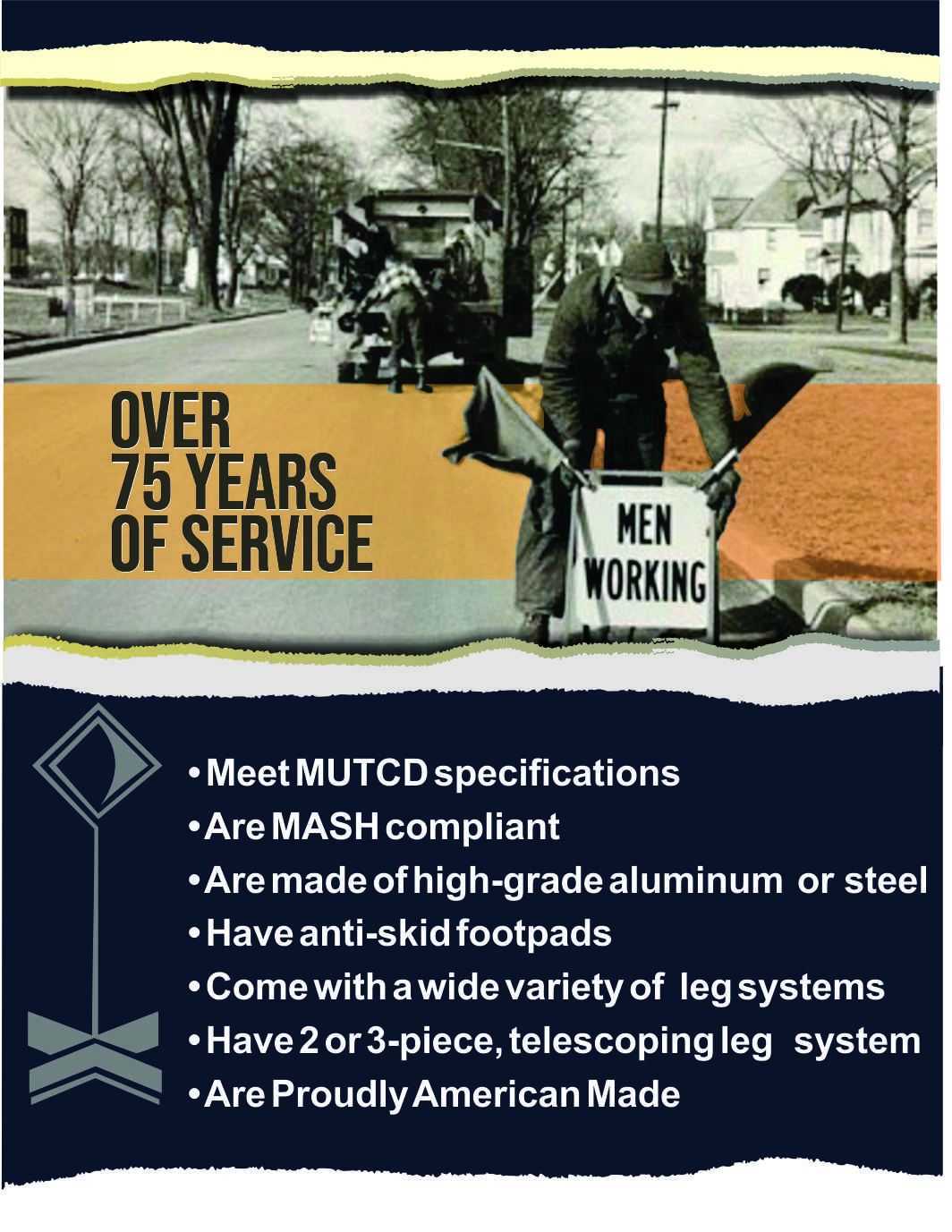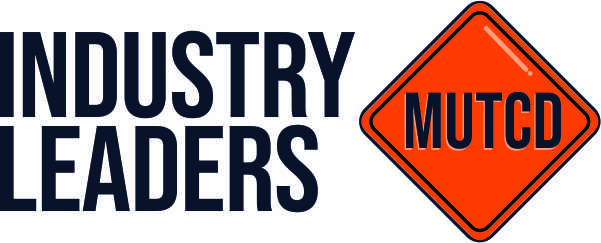 We Proudly Manufacture All Of Our Sign Stands In Elmira, New York
Where They Have Been Produced
For Over 70 Years.
Eastern Metal Signs & Safety are an industry leader in supplying MUTCD approved work zoned devices.
To meet your needs, we will continue to offer NCHRP-350 and MASH compliant devices.
Contact our Customer Service representatives with any questions on the requirements in your state.
Our line of Sign Stands are the perfect solution for your temporary Roll-Up and Rigid signage. From Compact to Full-Size units, we outperform and outlast the competition while also being MASH compliant and meeting MUTCD standards.
Outfitted with various wind-deflectable options (Dual Coil Spring and Leaf Spring to name a few) and sign-attachment systems (Latch-Style, Spin-Handle), we have an option to fit every job. Just look for the orange springs to know you're getting a high-quality product that's Made in America.