Eastern Metal Sign Stands

Eastern Metal Sign Stands
We put work zone safety in the work zone. We manufacture our Sign Stands, Rigid & Roll-Up Signs, and Stop/Slow paddles right here in the US, and have been since 1947.
Our first temporary work zone sign stands  were invented and produced in the 1950s. We continually improve and perfect the designs to meet today's needs. Machined from high-grade aluminum or steel and assembled by hand, there is no question that these stands support our core value of safety built into every unit we produce..
Look for our signature orange springs on sign stands wherever you see road construction or utility work zones. They signify top-quality products that have been Made in the USA for over 70 years. If you don't see them, ask for them.
We also provide cones, drums, barricades, safety apparel, and much more to complete all of your safety equipment needs.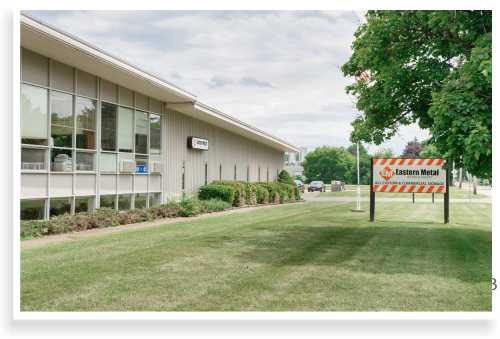 Work Zone Sign Stands are available, contact customer service for a quote or if you have general questions.

APEX Series Sign Stands deploy quickly and easily. Our multi-position leg system allows for flexibility even on the most uneven terrain. With additional attention to detail, all of our stands feature anti-skid foot pads giving you that extra peace of mind on-site.
The Eastern Metal Stands have several leg-release systems to best fit your team's needs (Kick-Lever, Direct-Drive, T-Pin). All of these are intuitive and easy-to-use.
Not only have we designed these stands for safety, but also considered you when the job is finished. They fold into an ergonomic, space-saving size for ease of transport because we understand that you take these into the field.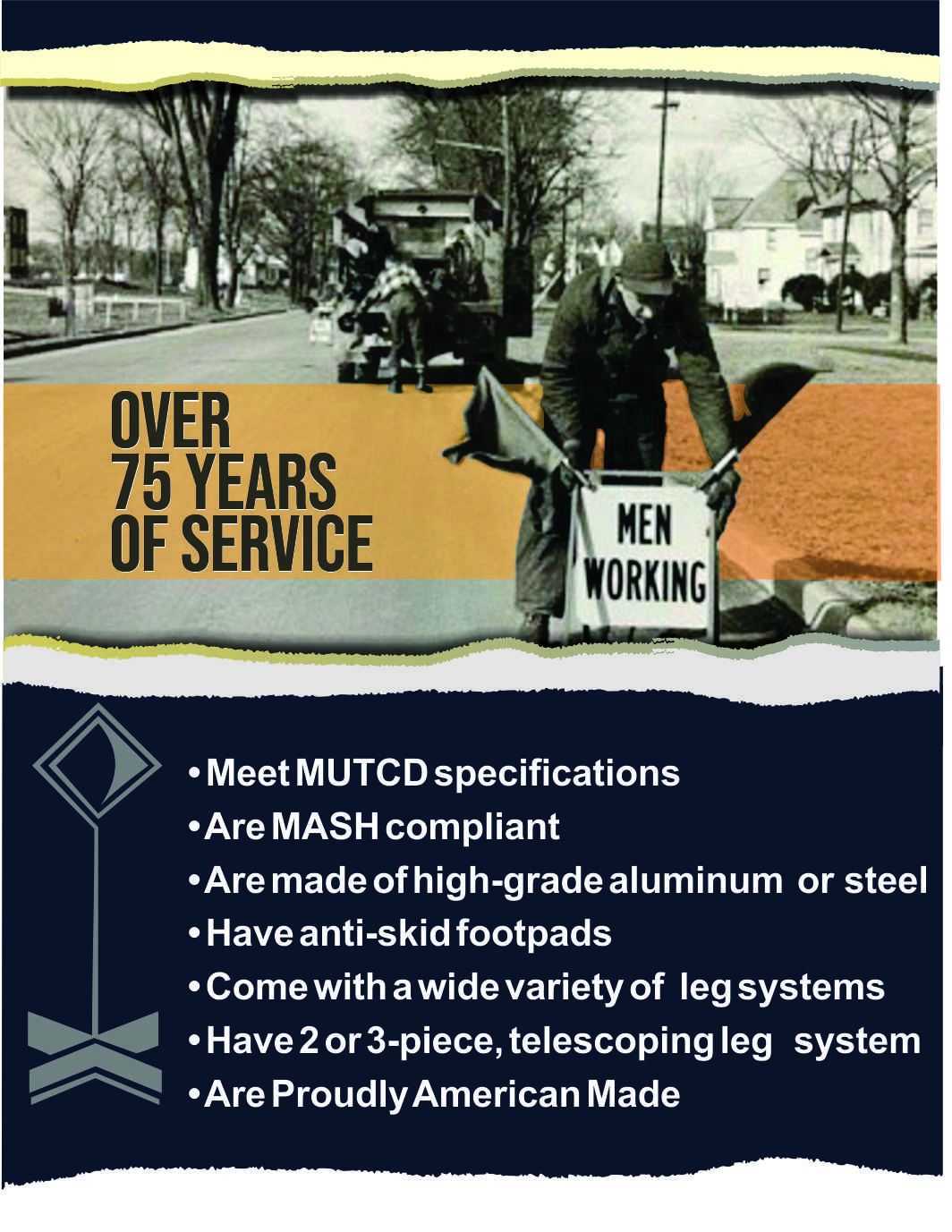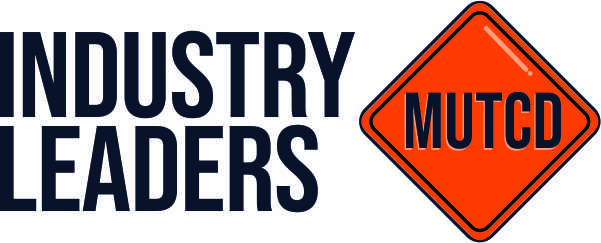 We Proudly Manufacture All Of Our Sign Stands In Elmira, New York
Where They Have Been Produced
For Over 70 Years.
Eastern Metal Signs & Safety are an industry leader in supplying MUTCD approved work zoned devices.
To meet your needs, we will continue to offer NCHRP-350 and MASH compliant devices.
Contact our Customer Service representatives with any questions on the requirements in your state.
Ensuring Work Zone Safety with Eastern Metal Sign Stands
High-Quality Construction for Unparalleled Safety
At Eastern Metal, we take pride in putting work zone safety at the forefront. Our Eastern Metal Sign Stands are meticulously manufactured in the USA, ensuring top-notch quality and adherence to rigorous safety standards. With over seven decades of experience, we have become pioneers in the industry, constantly innovating and refining our products to meet the demands of modern work zones.
Our sign stands are crafted using premium-grade aluminum or steel, providing exceptional durability and reliability. Each unit is assembled by hand, guaranteeing meticulous attention to detail and the utmost precision. Designed to withstand the harshest weather conditions and heavy usage, our sign stands offer long-lasting performance, making them an indispensable asset for any work zone.
A Legacy of Innovation and Excellence
Since our inception in 1947, Eastern Metal has been at the forefront of developing temporary work zone sign stands. Our commitment to innovation and continuous improvement has led to the creation of highly effective and efficient products that cater to the evolving needs of work zone safety.
The legacy of our first sign stands, invented and produced in the 1950s, serves as a testament to our dedication to excellence. Over the years, we have refined and perfected their designs, incorporating the latest technological advancements and industry best practices. Our relentless pursuit of perfection ensures that every unit we produce embodies our core value of safety.
Uncompromising Safety for Every Work Zone
When it comes to work zone safety, Eastern Metal Sign Stands are unrivaled. Our commitment to providing the highest level of safety is embedded in every unit we manufacture. With our sign stands, you can rest assured that your work zone will be clearly marked and easily navigable, minimizing the risk of accidents and ensuring the well-being of your workers and motorists.
With our extensive range of rigid and roll-up signs, as well as stop/slow paddles, we offer comprehensive solutions for all your work zone needs. From construction sites to highway maintenance projects, our sign stands are designed to enhance visibility, convey critical information, and create a secure environment for everyone involved.
Our line of Sign Stands are the perfect solution for your temporary Roll-Up and Rigid signage. From Compact to Full-Size units, we outperform and outlast the competition while also being MASH compliant and meeting MUTCD standards.
Outfitted with various wind-deflectable options (Dual Coil Spring and Leaf Spring to name a few) and sign-attachment systems (Latch-Style, Spin-Handle), we have an option to fit every job. Just look for the orange springs to know you're getting a high-quality product that's Made in America.
Discover the superior quality and unmatched reliability of Eastern Metal Sign Stands. Crafted with high-grade materials, our sign stands ensure unparalleled safety in work zones. Explore our comprehensive range of products and experience the legacy of innovation that has made us industry leaders for over seven decades.