Traffic Cones Fast
EMS
Traffic Cones Fast!
Featuring our line of Black Based Cones
Eastern Metal has cones for your next work project. Various sizes, styles and accessories are available. Call to speak to one of our sales experts to get them shipped fast. Nobody in the industry ships as fast as we do.
The Black Base Cone creates a new class of traffic cones, designed for durability and made crash proof. The addition of the Black Base Cone rounds out the Work Area Protection cone line and gives Hill & Smith Inc. a full-range of diverse cone options. Your safety demands it and Work Area Protection delivers it with highly visible, durable, high-quality traffic cones.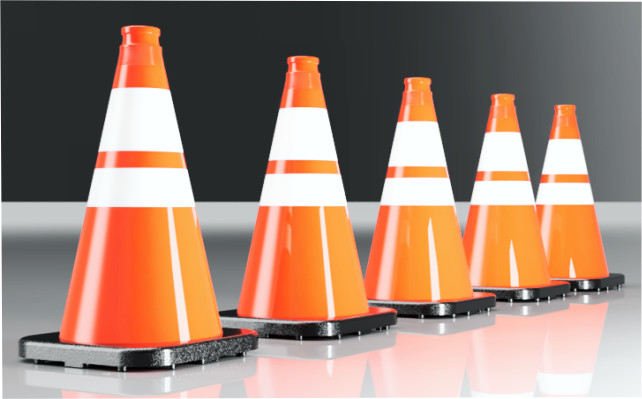 Features
Injection-molded for supreme durability
New grip technology for easier handling
Interior bands and wide base design reduce stacking issues
Cold and Hot Temperature Formulation provides superior winter and summer performance
Superior Fluorescent Pigment gives unmatched fade resistance
Base and conical sections interlocked and fused to provide integral design
16 lug base provides additional support and reduced cracking during runovers
New base design increases friction to prevent skidding
NCHRP 350/MASH certified
Meets MUTCD standards